Grandpa's Garden: Pre-order available.

Growing your own food has many benefits and this story about children visiting their Grandpa's Whitsunday farm, will inspire and delight.
Join Kev on the farm as the grandchildren get hands on –
'We met him in the greenhouse, he showed us what to do. A packet of seeds we sprinkled into soil with chicken poo'
From the lyrical flow of the text, to the beautifully illustrated characters, you'll share with children the wonder of edible plants nurtured from seed to sprout.
'With sun and rain, or sprinkler, your plants will rise and grow. Nurture them to seed and fruit, a food garden soon will show'
Flutterby Butterfly
AVAILABLE NOW!

My second educational children's picture book – Flutterby Butterfly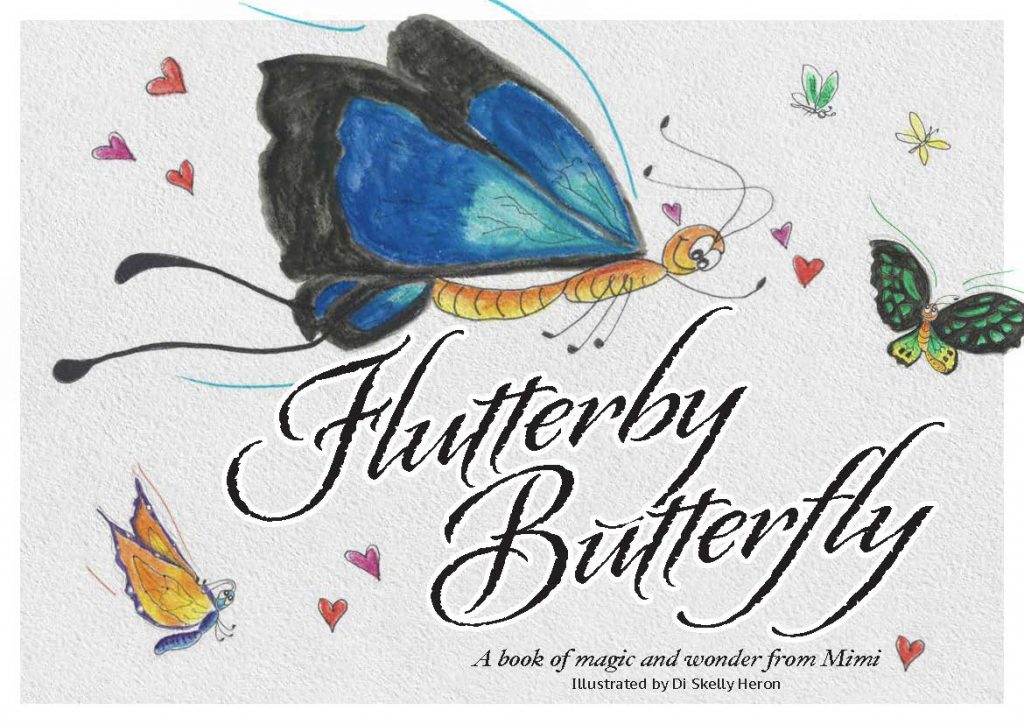 Metamorphosis is a natural wonder that enchants young (and young at heart) minds. From eggs, caterpillars hatch – eating leaves until they are fat.
There is a magical link for humans to the lifecycle of a butterfly – we also start as an egg! In life we all can change and grow – from an egg we become an embryo.
Flutterby Butterfly, explores this magic and wonder – connecting the concept in a beautifully illustrated book for 1-6 year old children. Written lyrically with rhyming words, it tells the story of some iconic Australian species like the Ulysses, Birdwing and Tiger. 'Tigers take a coastal flight – no teeth or claws, just wings of might.
This book will bring your child's imagination to life and encourage conversations about life beginnings and how we all have the power to change.
Huggle Snuggle Cuddle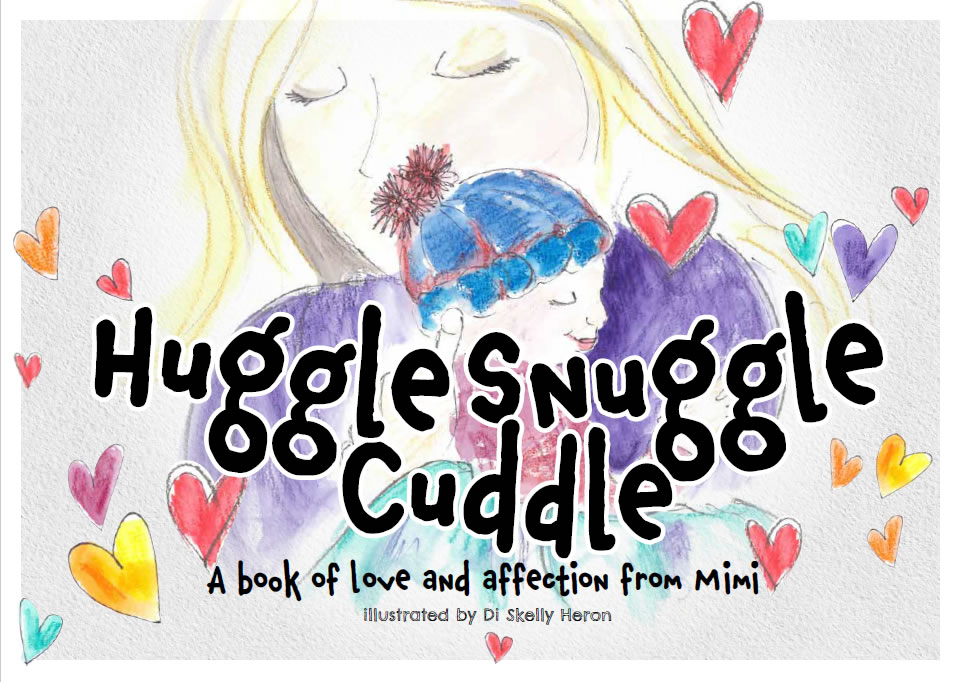 As humans we all need to love – there's nothing better than a hug!

Written in rhyme from the heart, this A4 book is easy to read, colourful and full of cute animals that hug and cuddle their offspring. It will leave you with a sense of connectedness, a feeling of warmth and rush of love. Educational and inspiring – empowering young children to own their body and respect consent, (communicating their human desire for contact, or resistance to unwanted affection). Reviewed by Early Childhood Teacher's Association as "a great book for any early childhood class or child", this book is a must have in your collection.
The topic of consent is a conversation we all need to have. Love Mimi
You are buying a quality product, designed & printed in Australia, supporting local jobs.
Order today